Thanks for booking your Boudoir Shoot!
Stan Plus Stan Two Boudoir Experiences
We can't wait to have you at the studio with us!
I'm sure you have lots of questions about your shoot. 
I decided to film a few videos answering our most popular questions, and you can find them on this page. I've also included a couple of testimonial videos from some of our past Boudoir ladies!
If you do have further questions that I haven't answered, I am almost always available for a quick chat!
We also have a group on Facebook filled with ladies who have either done a shoot, or who would like to do a Boudoir shoot. The group is called 'Boudoir by StanPlusStanTwo' we'd love you to join!
Look forward to seeing you soon, 
Shelley x
I always get asked what underwear I need to bring with me for a shoot.
We always ask you to bring your own along, so we know it's going to fit and will look great!
We get a lot of women ask if they can bring props along to the studio.
Of course, you can!  I love having something new to try and incorporate into your shoot.
Editing and airbrushing of your images is such a personal thing.
We always tailor it to your specific instructions, and it can be as little or as much as you like.
We get a lot of women come to the studio who are nervous about having a Boudoir shoot done.
It's completely normal, in fact we'd be surprised if you weren't!
WE LOVE SHARING STORIES FROM WOMEN WHO'VE HAD SHOOTS WITH US!
I saw you post looking for models to do new poses you wanted try out .At 52 wasnt sure if I would be suitable .Luckily you invited me along to a shoot My husband of 29 years passed away in 2015 I also have MS and I'm not really a girly girl for make up ,fancy undies or big heels more used to muddy walking boots and waterproofs . But i wanted to do something that's not really me . Shopping followed inc big shoes even had my nails painted. I went on my own and I loved every minute of it .The lovely lady that did my make up and hair , wow , I loved that so much ! then off i went for the shoot with Shelley and Stan .. you guys are fab and made it so really easy to do , (thanks for letting me hold onto your shoulder while I had my big shoes on Shelley ) lol . When I came back to look at my photos I thought I might like one or two but I was surprised how good they all were! . I picked my photos and collected them a few weeks later .I love them and so do the ladies I have shown them to . I like how they still look like me without having every line airbrushed away which I didn't want . And thankyou for letting me use my husband's hat on a couple of poses made it really special for me . I can't wait to come back in a few months after I've had all my tattoos finished .Altho now I know my calves will ache for days after due to big heels . Ouch . I would really recommend all the ladies to do this it really is fun and makes you feel good about yourself. Thankyou Stan&Shelley xx 
Dawn.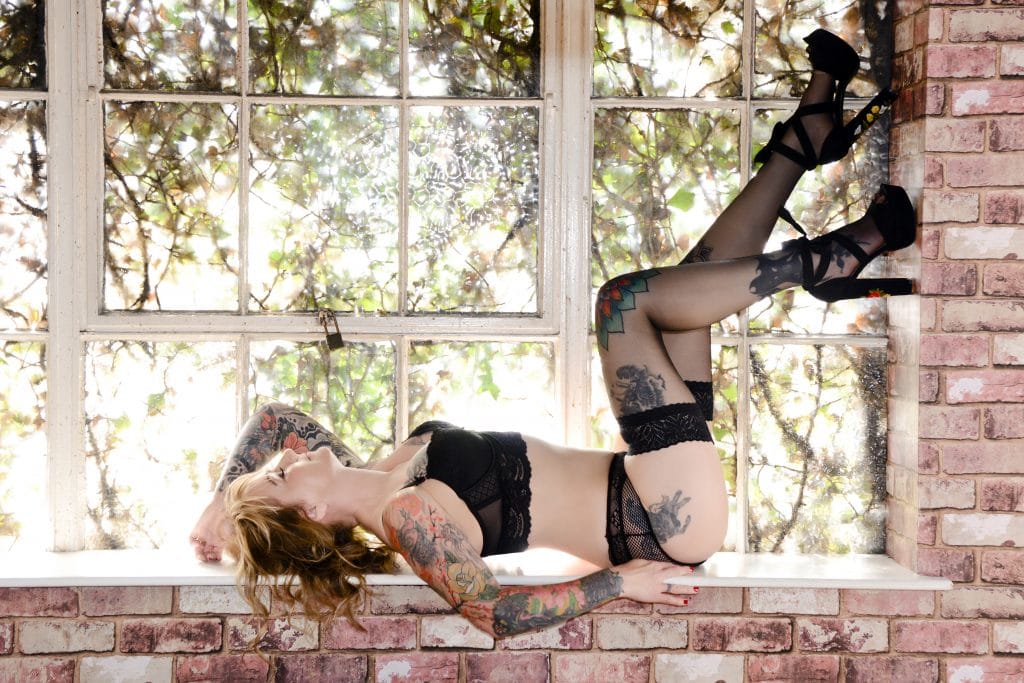 To Stan & Shelley, just to say a big thank you for making me feel like a woman again x
I just want to thank you for my wonderful boudoir photos, the shoot was a great experience and it's on of the best things I've ever done!! Im so impressed with the photos I can't stop looking at them, I keep thinking is that really me?? Thanks again!
Thank you so much Stan and Shelley, I absolutely love my photos from the shoot! You made me feel so at ease, despite my initial nerves! (Sorry for singing all the way through the shoot!) No doubt I'll be in touch soon for an album cover ? x
Just wanted to say what a fantastic session I had! I really enjoyed every minute. Phil my partner who you remember was in the Philippines has seen my pics and his response was "WOW!!!!!" Totally amazing !!!!
Absolutely amazing. It wasn't my first boudoir shoot but by far my best would recommend it to anyone no matter what your age or size I felt amazing and sexy and my husband really loved it too. Couldn't thank you enough xx
Amazing people didn't think I'd feel so comfortable in underwear in front of strangers but how wrong was I. Enjoyed every second 🙂 xx
The whole experience from making the first phone call to book my session, to collecting my fantastic photo album was truly amazing, Stan and Shelly are the perfect double act for encouraging you to get the most out of the shoot. Thank you so much, I'm sending all my friends your way xx
For the first time in my life I felt beautiful. I can't thank you enough for the breathtaking pictures. You had poses which accommodated my disability but still made me feel alluring. I cannot recommend you highly enough xx
Thank you for making my boudoir shoot so easy! And the results were fab! Mark loved his present. Highly recommended! X
I tell everyone they should do this it is absolutely life changing
Hi Stan and Shelly, thank you for a wonderful afternoon at my boudoir photo shoot. You made me feel so at ease and Sally did a fantastic job on my hair and makeup. Rob and I really enjoyed looking through the photo's last night and are both really looking forward to getting the album. Thanks again, Sally x
The time and attention you both showed was immeasurable and customer service 5 star! Throughout the afternoons top class experience, all my love Julie
Thanks, so much Stan & Shelley for the Boudoir shoot. To just say I was nervous and had my inhibitions, but you made me feel so at ease and dare I say a little bit sexy ha-ha!
To Stan & Shelley, Many thanks for a fabulous experience. My pictures are perfect in every way. Thanks again Jo x
Just want to say thank you for the photos today, they are absolutely lovely and I've had so many compliments and comments ? Thank you!
Would highly recommend this, i had a fab time at my shoot. Felt amazing and the pictures were unbelievable!! I very VERY highly recommend it guys!!! Xxxx
Thanks so much Stan + Shelly for my boudoir photo shoot. To just say I was nervous and had inhibitions, but you made me feel so at ease and dare I say – a little bit sexy – ha,ha! Sure my hubby will be thrilled with the results for our 'first' wedding anniversary!
Love my pictures as does everyone who has seen them. Thank you!!