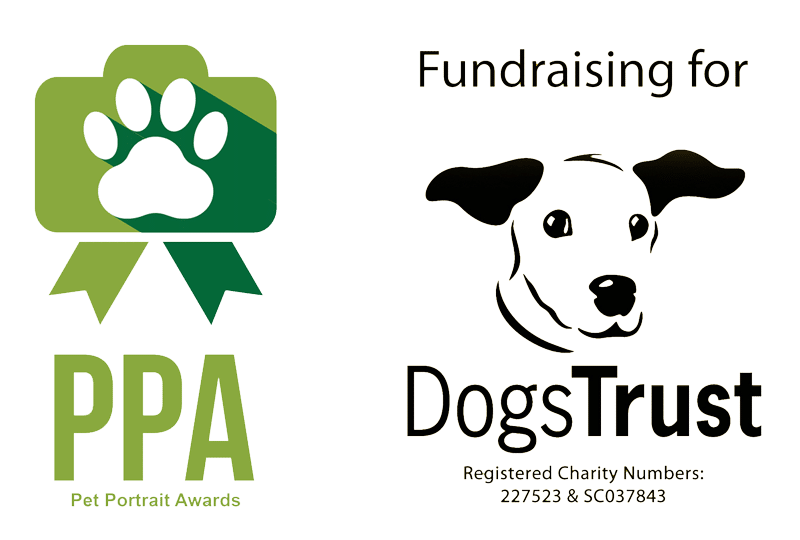 Pet Portrait Awards in Association with DogsTrust
As your Pet Portrait awards studio for Barnsley, we're proud to be taking part in an incredible nationwide competition in support of the brilliant charity DogsTrust. You can watch the video below for more information on this fantastic competition. We would love to have your favourite furry family member in the studio with us, so to book your session please either call the studio on 01226 281915 or follow the link below.
Professional Dog and Pet Photography Barnsley
We believe your dog is a very important member of the family. Just like everyone else he or she deserves a special portrait! We love taking stunning images of your best friend, capturing their individual characteristics, and with nearly 40 years of photographing dogs we've turned it into an art which can only be achieved by practice.
Hints & Tips
A few things to consider when coming to our studio for a pet portrait:
Our studio is large enough for your best friend to run around and have lots of fun – unlike other studios in the area we can accommodate 50 people at least!
Please bring with you any fun squeaky toys that get their attention.
Just in case, also bring your pet's lead, as well as treats which can be used as a last resort to grab their attention.
At the pet portrait session, we allow up to 1 hour for your shoot. During this time, we will take a variety of fun pictures for you to choose from. Once your shoot is over, you will be booked back into the studio to view your images and be given one of our product guides for you to browse through, to see how you would like your images to be displayed. We have a selection of stunning frames for you to choose from, as well as unique art blocks, keepsake albums and digital packages.
Prices start from £65 for an 8"x6" image presented in a black strut mount, all our images are adjusted and retouched to your specification, and we make sure to use only the best quality products and materials to ensure your images are presented beautifully.
If you have any questions, please call the studio on 01226 281915. We are looking forward to seeing you and your four-legged loved one soon!